Goodies
Clam is a simple log parser that starts a in-gem webapp and shows you relevant statistics about your app.
This is part of its interface: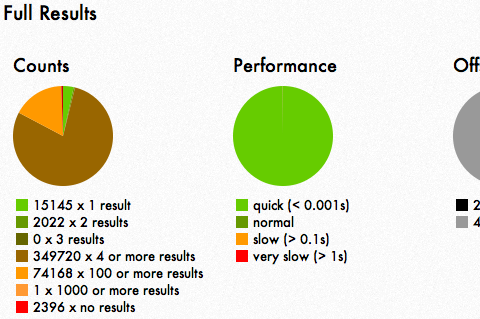 It shows you
how often people were successful in finding things
if it was a request for "more results" (indicating that they haven't found it in the first 20 displayed results)
how fast Picky was
if the query was just a "results while you type" or a full one
and other things.
Getting Started
gem install picky-statistics
Then run:
picky stats path/to/pickys/log/search.log
If you are in the Picky server directory, the path is probably log/search.log .
You should see a message like:
Clam, Picky's friend, is looking at Picky's logfile.
... and showing results on port 4567.
Go to localhost:4567 and you should see the statistics interface in its full glory!
More params are available, just enter picky in the console.